RV Financing in Carthage, MO
Financing your RV has NEVER been EASIER!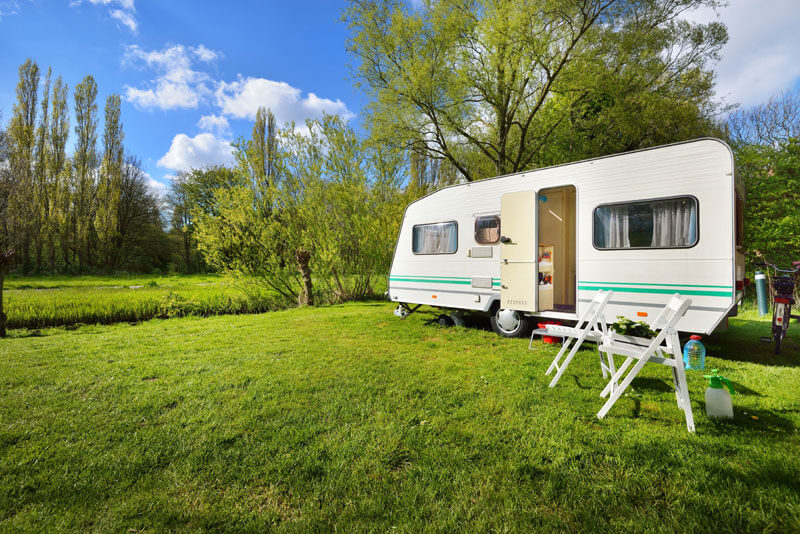 Road tripping in an RV is a classic American rite of passage for many camping families. The nostalgia and intimacy of family bonding time, as well as the promise of adventure, often sell most ambitious travelers on buying a recreational vehicle. When the times comes to visit a dealership, many search endlessly for the right model until it appears before them in a halo of light. That initial excitement can turn sour when they don't have they run into the wrong dealer. However, at MARV, they find a friendly knowledgeable staff, most of whom have been her for a decade or even two. Our goal is to turn your travel dreams into reality by guiding customers through the entire process with their needs in mind.  From picking out the perfect travel trailer, fifth wheel, toy hauler, or teardrop trailer, to arranging financing and documents, to an orientation with a trained technician to show how every aspect of the new RV before the adventures begin.  Apply online, visit us today or call (417) 313-2958 for RV financing that can make buying an RV an easy investment in your travel dreams.
If you've decided you want to finance your RV, you're not alone. The majority of RV buyers end up financing their recreational vehicles. With a minimum down payment and approved credit, you can arrange RV financing with us and start planning your vacations in your next luxury rig. We have access to competitive rates from the nation's top lenders as well as local banks and credit unions. That means you can save money and time by doing everything here with MARV. 
At MARV, we are RV enthusiasts and there's nothing we enjoy more than helping our customers find the kind of fun adventures that only a quality recreational vehicle can bring. If you're considering the options for new RV financing, you're in good hands with our trouble-free finance plans. You can set up an easy and affordable payment plan for travel trailer and fifth wheel financing.
In addition, you can include all your rv parts, accessories, towing gear, hitch work, service agreements, and more. You'll have everything you need in one simple monthly investment. This makes us truly a one-stop-shop for your new RV. 
Since MARV finances so many recreational vehicles year after year, we understand your special needs. This also allows us to offer you options that can save you money compared to your bank or credit union. All of that with no additional charges or assignment fees. Only someone who knows how you feel when you hit the road on your next vacation understands that getting your RV financed easily, at a great rate, at one location is your biggest concern. That's why we make the process simple for you., saving you money and just as importantly, time. All of that convenience combined with peace of mind means your adventures will be as fun and relaxing as they should be.
Start the process by applying online below!
Stop Dreaming, Start Living!
For your personalized quote, apply now.
RV Financing Calculator
Helping you find the right RV to match your budget is important to us. We have provided the calculator below to help you through that decision. Simply enter the desired RV price below along with the remaining fields to get your payment estimate. For more accurate payment quotes you can fill out our secure online application to get Pre-Approved!
Calculate Payment
Enter the desired RV price, term, estimated APR, and down payment/trade equity in the fields below. Most banks request 10-20% down payment. Terms will range from 120 - 240 months depending on the amount financed and qualifying credit.
For more details on financing your new RV contact Melissa at 417-313-2958