Our Top-Selling RV Models
Featured RVs
MSRP:

$85,066

Save:

$25,067

Total Value Price:

$59,999

MSRP:

$99,819

Save:

$33,820

Total Value Price:

$65,999

MSRP:

$100,257

Save:

$34,258

Total Value Price:

$65,999

MSRP:

$93,496

Save:

$26,497

Total Value Price:

$66,999

MSRP:

$101,935

Save:

$28,936

Total Value Price:

$72,999

MSRP:

$15,575

Save:

$1,576

Total Value Price:

$13,999

GO LP FREE with the all new Wolf Den 16EV

MSRP:

$25,659

Save:

$9,660

Total Value Price:

$15,999

ALL NEW - ALL ELECTRIC!!!!

MSRP:

$29,290

Save:

$10,291

Total Value Price:

$18,999

GO LP FREE with the all new Wolf Den 26EV

MSRP:

$29,290

Save:

$10,291

Total Value Price:

$18,999

MSRP:

$31,077

Save:

$11,078

Total Value Price:

$19,999

MSRP:

$22,596

Save:

$1,597

Total Value Price:

$20,999

MSRP:

$33,372

Save:

$10,873

Total Value Price:

$22,499

MSRP:

$38,392

Save:

$13,393

Total Value Price:

$24,999

MSRP:

$39,907

Save:

$13,908

Total Value Price:

$25,999

MSRP:

$41,551

Save:

$15,552

Total Value Price:

$25,999

MSRP:

$34,655

Save:

$8,656

Total Value Price:

$25,999

MSRP:

$37,820

Save:

$11,821

Total Value Price:

$25,999

MSRP:

$47,122

Save:

$18,123

Total Value Price:

$28,999

MSRP:

$45,147

Save:

$15,148

Total Value Price:

$29,999

MSRP:

$47,661

Save:

$17,662

Total Value Price:

$29,999

MSRP:

$49,258

Save:

$19,259

Total Value Price:

$29,999

MSRP:

$51,667

Save:

$19,668

Total Value Price:

$31,999

MSRP:

$54,682

Save:

$21,683

Total Value Price:

$32,999

MSRP:

$52,007

Save:

$19,008

Total Value Price:

$32,999

MSRP:

$54,698

Save:

$21,699

Total Value Price:

$32,999

NADA Retail Price:

$52,154

MARV Savings:

$19,155

Total Value Price:

$32,999

MSRP:

$40,574

Save:

$5,575

Total Value Price:

$34,999

MSRP:

$51,389

Save:

$16,390

Total Value Price:

$34,999

MSRP:

$52,545

Save:

$15,546

Total Value Price:

$36,999

MSRP:

$59,285

Save:

$17,286

Total Value Price:

$41,999

MSRP:

$49,128

Save:

$7,129

Total Value Price:

$41,999

MSRP:

$76,706

Save:

$15,707

Total Value Price:

$60,999

MSRP:

$76,706

Save:

$11,707

Total Value Price:

$64,999

NADA Retail Price:

$31,000

MARV Savings:

$7,001

Total Value Price:

$23,999

MSRP:

$67,972

Save:

$17,973

Total Value Price:

$49,999

NADA Retail Price:

$81,555

MARV Savings:

$25,556

Total Value Price:

$55,999

MSRP:

$161,916

Save:

$71,921

Total Value Price:

$89,995

MSRP:

$156,904

Save:

$56,905

Total Value Price:

$99,999

MSRP:

$167,147

Save:

$57,148

Total Value Price:

$109,999

DOUBLE LOFT - PERFECT LAKESIDE GETAWAY

MSRP:

$79,809

Save:

$23,810

Total Value Price:

$55,999

MSRP:

$29,780

Save:

$9,781

Total Value Price:

$19,999

MSRP:

$29,430

Save:

$9,431

Total Value Price:

$19,999

MSRP:

$28,476

Save:

$2,477

Total Value Price:

$25,999

MSRP:

$29,876

Save:

$2,877

Total Value Price:

$26,999

MSRP:

$29,561

Save:

$2,562

Total Value Price:

$26,999

MSRP:

$34,804

Save:

$4,805

Total Value Price:

$29,999
RV Financing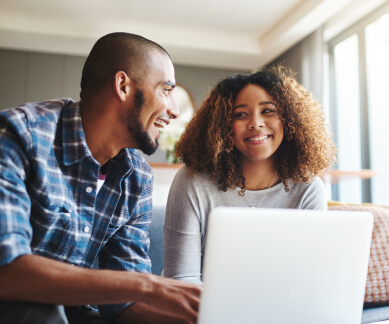 FINANCING
Our easy finance options help get you on the road.
RV Service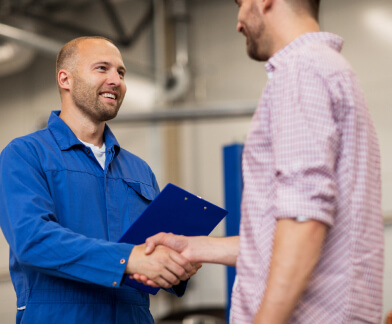 SERVICE
The service department is staffed with highly trained technicians to support you
RV Parts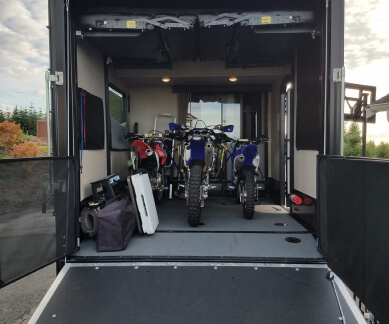 PARTS
Check out our parts and accessories at affordable prices.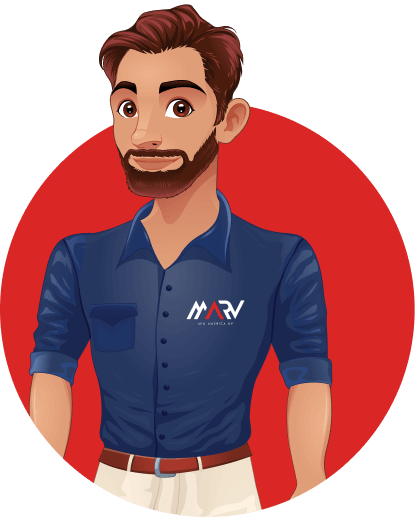 Our Total Value Promise
When you buy from Mid America RV, your purchase pricing includes:
Pre-delivery Inspections
Dealer Orientation
First Annual Inspection on the Anniversary of Your Purchase
2 Nights of FREE Camping at a Local Campground
At MARV, Freedom comes with a lot of free stuff.
Learn More
We Only Select the Best
Shop by Brands
Mid America RV Loves Making Customers Happy
Everyone is Talking About It
Honest and Helpful
We searched many RV sales. Mid America gave us the best sales ,service. They were very honest and helpful.
Lill Davis
Great Service, Even Better Staff
If youre looking for a dealership to go above and beyond this is your place Brent in the service department Casey and the Parts and Josh the General manager are all awesome people!!
Clint Graham
Great Experience
Everyone at mid America RV was friendly and helpful. Had a great experience
Fred Beaver
Welcome to Mid America RV
Carthage, MO
At Mid America RV, you will always find both the RV and customer service you deserve. We are among the leading RV dealers in the four states area, located just east of Joplin, MO. We maintain this good standing by putting customer service first and employing the best people and giving them the necessary resources and training to better serve you. Our staff enjoys helping our valued customers become both loyal RVers and lifelong friends.
Being locally owned and operated allows us the ability to focus on you, the customer. We want to ensure your RV experience is what it was meant to be — traveling, relaxing, fun, hassle-free, and full of wonderful memories.
Read More